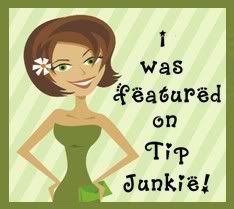 Woo Hoo! After submitting back in February, it was finally my turn to get featured on
Tip Junkie
today! I showed some creative ideas for making your cut roses last and give you pleasure for a long time.
Click here to see my post
and take time to submit something creative, time-saving, money-saving, or household saving that you know how to do to Tip Junkie. It will be YOUR turn to be featured before long!